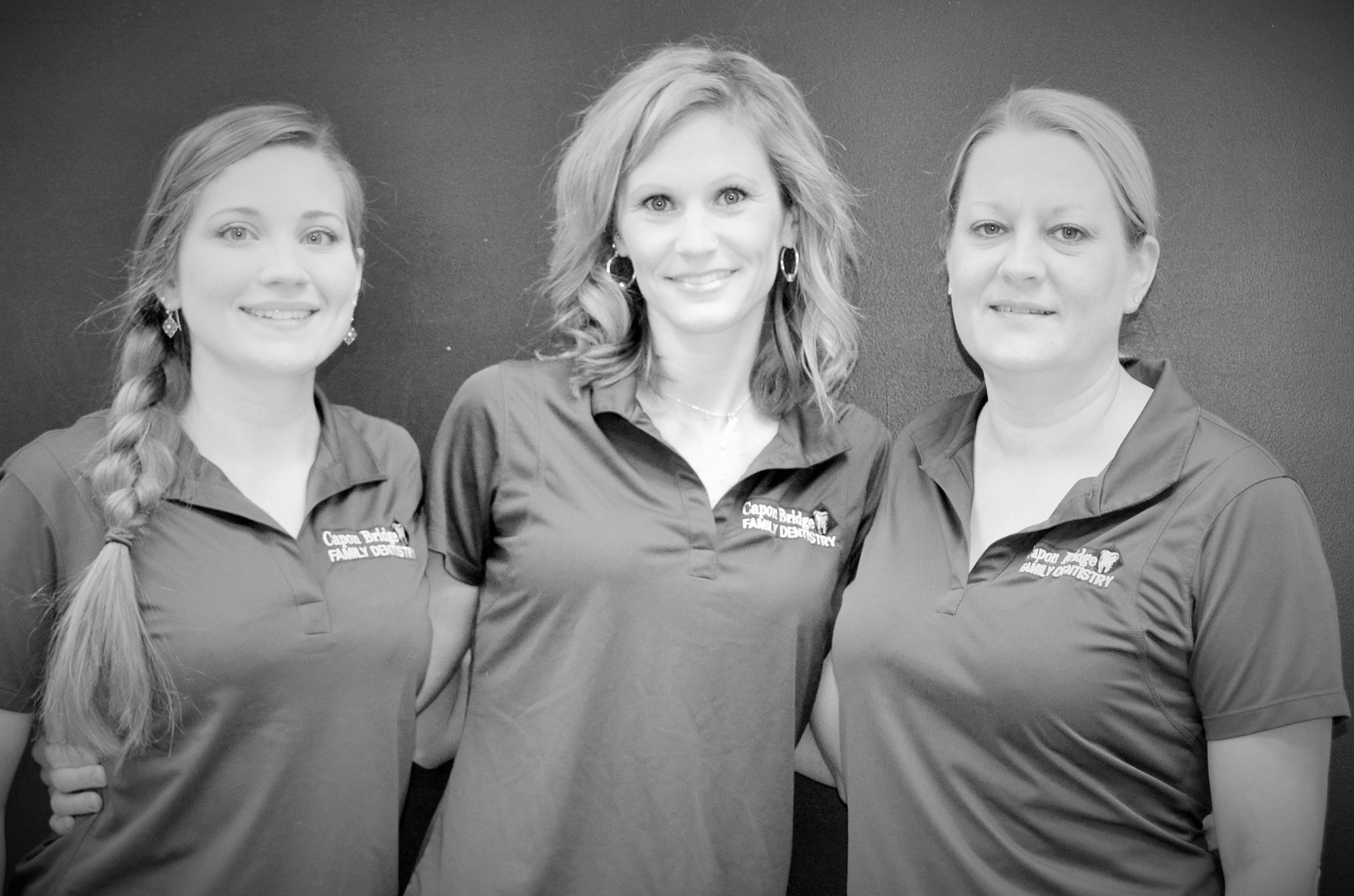 Our dental hygienists clean gingivitis, plaque and tartar from teeth, apply flouride, and give oral x-rays. They work directly with patients and give them advice on good oral health. Jilian has been our team since 2015, Mandie since 2012, and Misti since 2008.  They have over 30 years of combined experience in hygiene.

Dental Hygienists

Jillian, Mandie, and Misti

We would love the opportunity to make you and your family part of ours.

Dr. Dolly, Dr. Garrison, &
Angie